This is a minimal introduction in command line navigation under Windows, to allow you to complete the GEPARD installation. (Under Linux command line navigation works in a similar way, with the exception of using slash / instead of backslash \ as a connector and the command ls instead of dir to list the contents of a folder.)
The Anaconda prompt will look something like this:
In parentheses you see the active Anaconda environment. (base) is the default and -- unless you have created multiple environments yourself -- the only one. It is followed by the current location in the directory.
To list the contents of the current folder, type dir and press enter: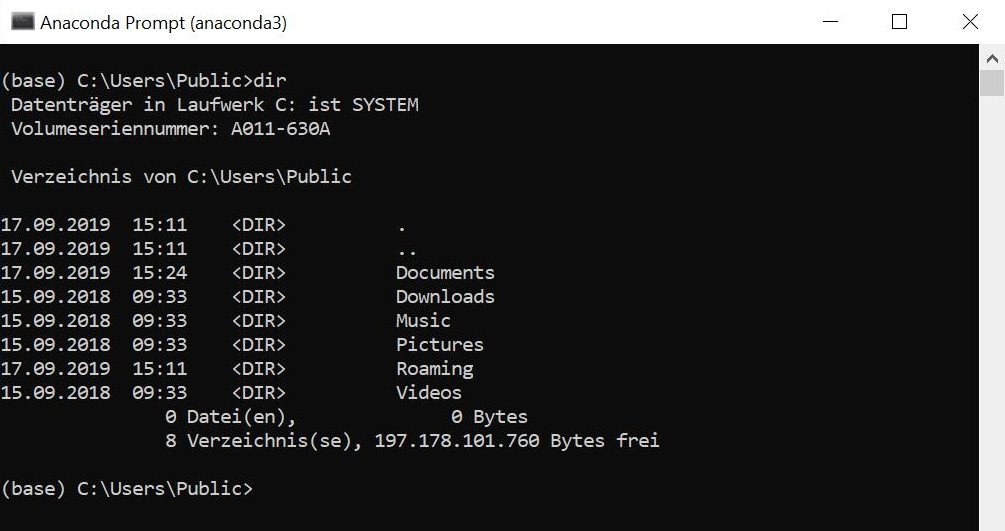 To navigate to a subfolder type cd (for change directory) followed by the name of the subfolder:

You can move through multiple levels by typing a backslash \ between the names of the folders:
cd .. navigates to the parent directory. The two fullstops indicate one level "up" and can be combined to move through more than one levels: